Heritage On Wheels
Slow down! Relax & Welcome aboard
As the name comes to mind, Darjeeling has so much to take back. It is more than just a holiday, a complete retreat to the soul. There is connectivity with every kind of getaway when you are here be it with family, friends, or your better half.
Darjeeling is a colonial hub with heritage buildings and sites dating from 1828. No wonders! Britishers called it the queen of the hills as there is so much to explore and capture. Then on came Darjeeling Himalayan Railways making a major contribution to the tourism industry in Darjeeling with its promising toy train.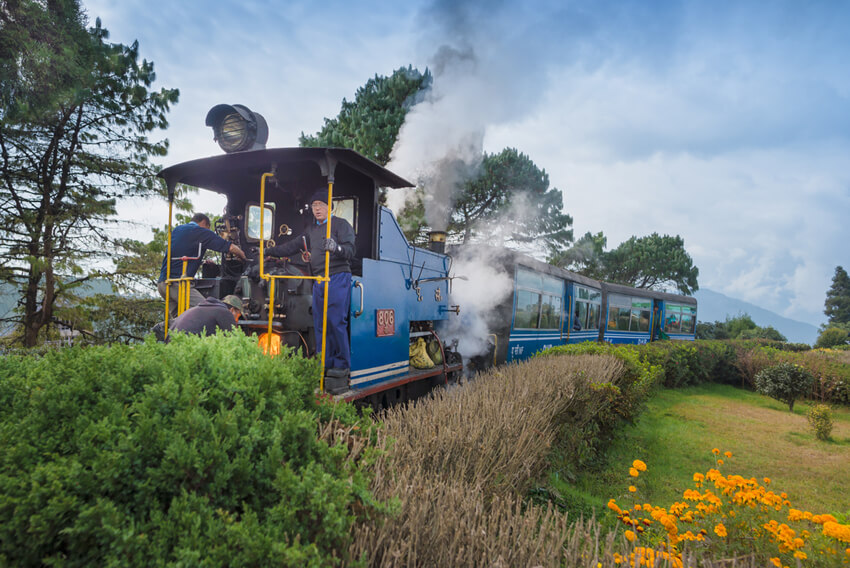 Listed by
UNESCO
as a World Heritage Site since 1999, One can never miss out on the joyous toy train ride when on a trip to Darjeeling. You must be wondering what makes this dreamy train journey different from a regular train journey. Well, let's take you on a ride.
Six diesel locomotives handle most of the scheduled service, with daily tourist trains from Darjeeling to Ghum. If you wish for the steam locomotive, you must book your tickets early or else there is always a dearth of tickets with last minutes booking.
Darjeeling Joy Ride is a 2-hour ride on the famous Darjeeling Toy Train. It is a round-trip journey from Darjeeling to Ghum covering a distance of 14 km. The journey starts from Darjeeling, after a quick break in Batasia Loop for 10 minutes. Then it reaches Ghum, the highest station in India. The train again stops there for 30 minutes. Tourists can visit the Ghum Rail Museum during this time. Then the train comes back to Darjeeling without any more stops on the way till the end.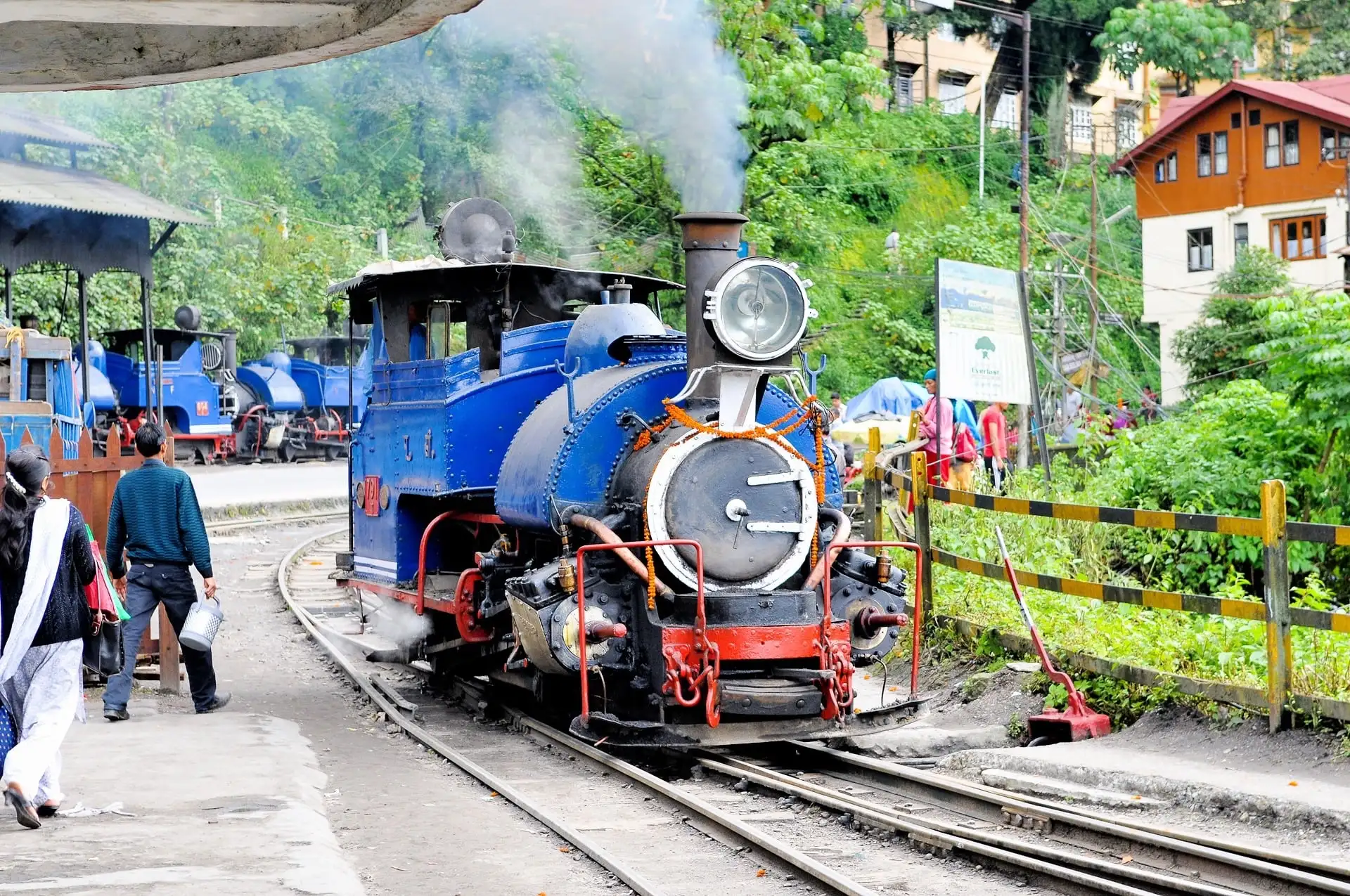 The Toy Train is not just a mode of transport but also a cultural icon of Darjeeling. It has been featured in numerous Bollywood movies, and its popularity has made it a major tourist attraction. The train has two classes, first and second, and offers a comfortable and leisurely journey. The train's coaches are designed to resemble the old-fashioned British carriages, complete with wooden benches and large windows that offer panoramic views of the stunning scenery.
The train journey starts from the plains of New Jalpaiguri and winds its way through lush green tea plantations, small villages, and scenic landscapes. The train stops at several stations, including Kurseong, Ghum, and Sonada, where passengers can get off and explore the local markets, shops, and eateries. The Ghum station is the highest railway station in India and offers a breathtaking view of the snow-capped Himalayas.
Apart from the main attractions, Batasialoop and Ghum, the entire journey in itself will give you a unique picturesque experience of traveling in century-old transportation.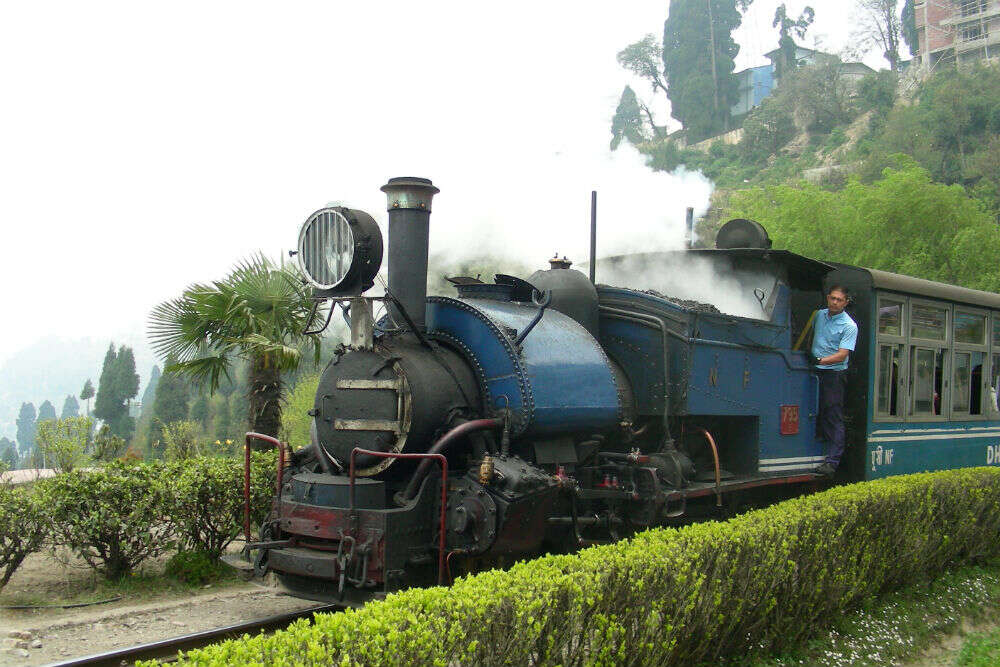 Details of booking
Prebooking your tickets is always better if you visit Darjeeling during the season. You can book your Joy Ride tickets via us.
www.footprintholiday.com
for easy guaranteed tickets as per season. Do not forget to pack enough snacks on the way. So! Keeping all the traveling regulations and necessities in mind ride on to this unforgettable journey into the hills.