Diwali is celebrated in a whole new avatar in the hills, commonly known as Tihar, the festival of love, humanity and simplicity is worth the travel experience.
India is incredibly rich in its culture, traditions, heritage, and festivals. Every place is unique on its own way. When it comes to festivals, there is no looking back. Especially post the Dussehra when the skies are clear blue with light chills of the winter. This kind of weather not only refreshes the mind but also makes it a perfect time to travel the world. Did you know the significance of Tihar in North-East India and why traveling during this period could be double the fun?
Read on to know more…
When we visit a new place we are always anxious about sightseeing, the hotel, and the view which all sums up our Instagram feed. Have you tried to explore a place beyond the above checklist? We understand that festive travel is very chaotic and challenging, but believe us, it's all worth it when you are a part of it for real.
We all are aware of Diwali knocking at our doors, one entire nation is decked up with nothing less than an Indian bride. Every nook and corner of roads, gullies, and houses is dazzled with lights of varied colors, flowers, and glitters. Tihar as the name suggests (also known as Deepawali and Yama Panchak), which is held every year during mid-October is analogous to the Indian festival of Diwali but with some significant differences.
Embracing Tihar in the hills is more than bursting firecrackers and decorating your houses. It's a Five days festival in Nepal and the Indian states of Sikkim and West Bengal, particularly in the towns of Darjeeling and Kalimpong, which host a large number of ethnic Nepali people. They worship the other forms of life in nature backed by mythological concerns.
Book your Tickets soon with us at
https://www.footprintholiday.com/
to know more.
Let's walk you down to why you should travel to Tihar in the hills.
The first four days are devoted to worshipping four creatures associated with the Hindu god of death, Yama and the fifth day is saved for family time. The first day is started by worshipping the crow called Kaag Tihar in which crows are fed with grains, seeds, and sweets placed on the roofs or out on the streets. Now that's something new right!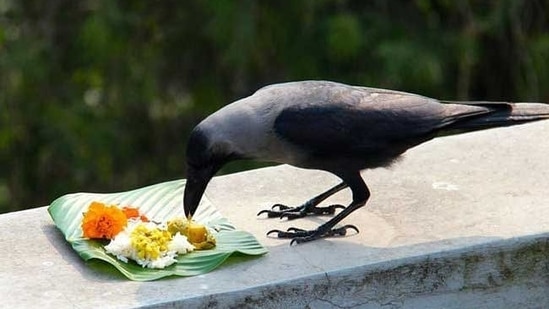 On the second day, all dogs, whether pets or strays are offered treats and worshipped by placing a tika on their forehead and garlands of marigolds around their necks. Locally this day is known as Kukur Tihar. It also marks the special relationship between humans and dogs. Isn't that interesting to know?
On the third day of Tihar, Nepali Hindus show their gratitude to the cow (Gai) by feeding them treats and worshiping them with tikas and garlands. Marigold flowers are widely used during this time, if photography is your passion you can take some shots during the day at Lal bazaar (Gangtok) flooded with marigold flowers, locally known as (saipatri). In the evening, young girls go around the neighborhood, singing, and dancing in a tradition called Bhaile. They are offered small amounts of money and food as rewards for the entertainment they showcase.
The fourth day of Tihar is called Goru puja, also known as Govardhan Puja where the ox is worshiped and celebrated. The ox is seen as an analog to the cow in Hinduism, as the ox provides manual labor, especially important for an agricultural country like Nepal. A pile of cow dung is taken as representative of the mountain and worshiped. If you are a person who likes to capture these little rare moments, you are at the perfect time to pay a visit to the hills.
The fifth day is a very auspicious moment of brother-sister bonding locally known as Bhai Tika. The ritual of Tika is considered very holy in the hills and it's a part of every occasion in the hills. On this day brothers are adorned with rice and vermilion mixed Tikka with again marigold garlands, gifts, local food, and blessings. It's such a warm sight to come across all the happy bright faces with garlands and red tikka. It's only in the hills where you will get to view this.
If you plan to visit the hills this holiday season, this five-day Tihar festival can be of interest to you. Especially if you are interested in making vlogs or capturing real-time pictures of the hills.
We feel it's always better to know a place locally along with sightseeing. We are a travel company that focuses on offbeat travel and pleasant stay in the hills.
You can also book your stay with one of the properties given on the website
https://www.footprintholiday.com/
Experience holidaying in the hills like never before. Hurry, book your tickets soon, and embrace Tihar to the fullest.